So the first recipe I decided to try was
Spinage
-Pan-Pie. I am planning on using this as a side at the ball next month. This dish was very interesting but needs a lot of work still. I
didn't
have a recipe going into this so I had to guess how much to use of each ingredient. I now have a better idea of how much of everything to use. The dish mixes spinach with white wine, lemon zest, cinnamon, sugar, and ground almonds. It is then topped with layers of
phyllo
dough that have been brushed with butter and sugar.
The directions are as follows:
* Wash spinach
thoroughly
to remove any dirt. Then
blanch
in white wine until tender.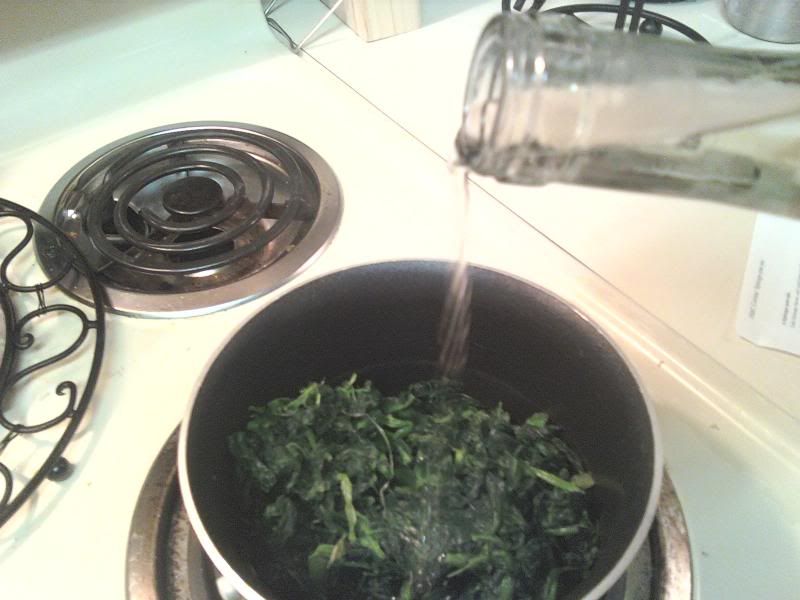 * Drain out all liquid and mix in remaining ingredients. Distribute into baking dishes.
* Lay out sheets of
phyllo
dough one by one and brush with butter then sprinkle with sugar.
* Cut out
phyllo
dough to fit your dish size then lay on top and brush with butter and sugar. Bake at 350 until dark golden brown.
I will post the recipe once i
develop
it to near perfection. I also made some very yummy and easy roasted veggies as my dinner.
* I tossed the veggies with olive oil, salt, pepper, cumin, cayenne, and a dash of nutmeg then threw them on the
george
foreman.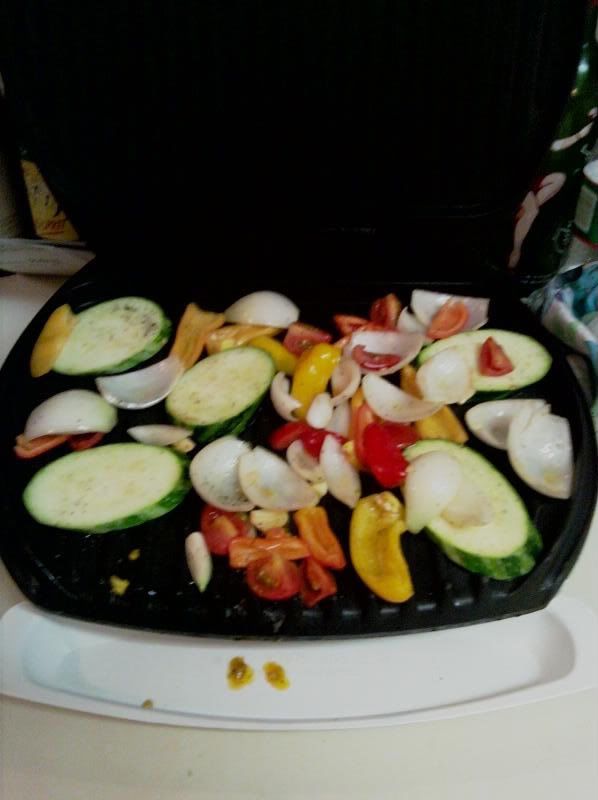 Here is the finished dish.... can I just say YUM!